View Talay Residence 6 is one of the most exclusive new developments in Pattaya. We offers deluxe suites and one bedroom units in this modern low rise condominium. The rooms include; spacious balconies, high ceilings, air-conditioning, European kitchens, imported double glazed windows and are all built to the highest international construction standards.
Amenities include a magnificent swimming pool with restaurant/pool bar, a gymnasium, off street parking and secure basement storage.
View Talay Residence 6 presents a five star environment including; an international restaurant, fitness centre overlooking the pool, wireless internet, 24 hour reception and security. It is located only 100 meters from the beautiful Wongamat Beach, with many spas, restaurants and shopping centers within walking distance.
** Please note that the chosen destination is a condominium complex. Unfortunately, there are no Club hospitality on site, arrival time must be advised prior to check in to ensure the property front desks are available to check you in. Late arrival should be advised well in advance. **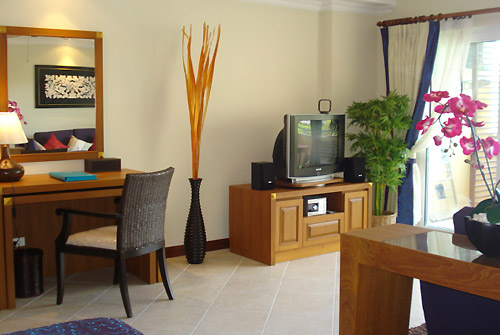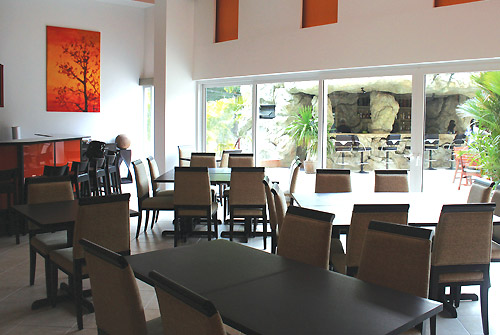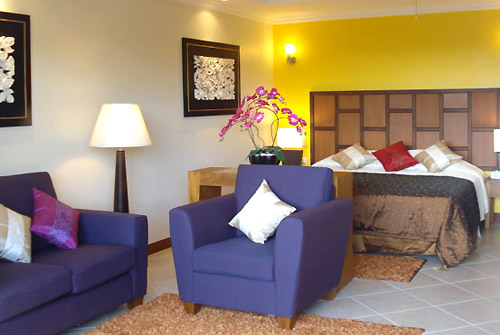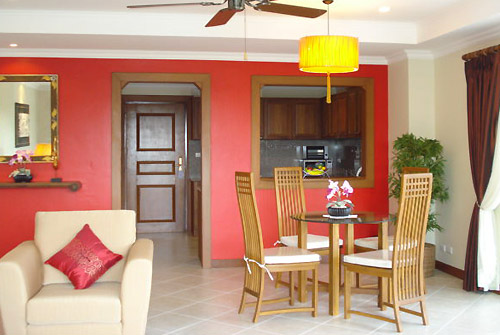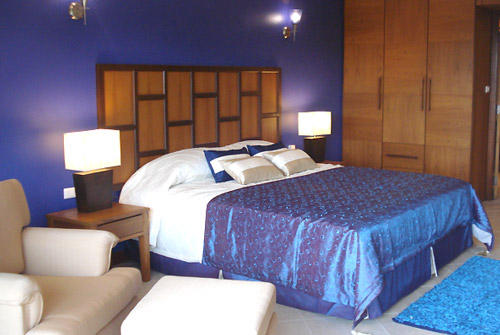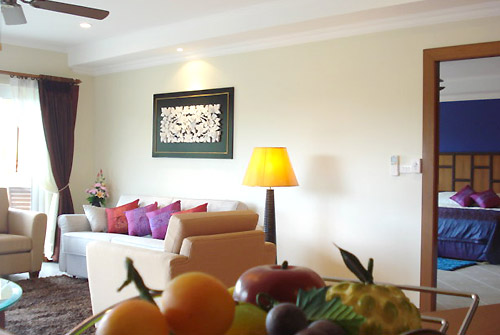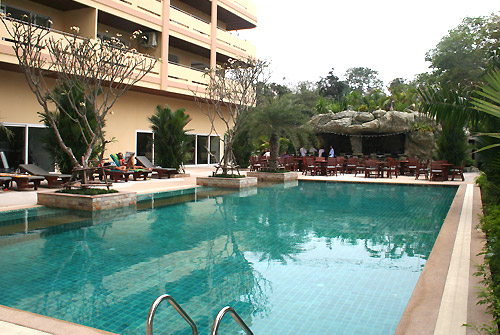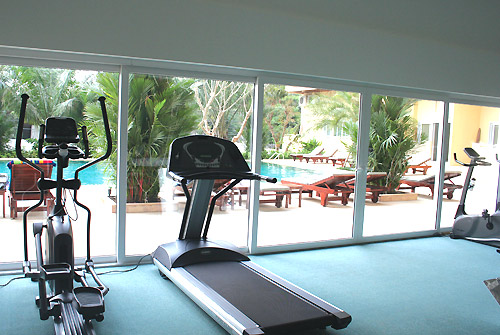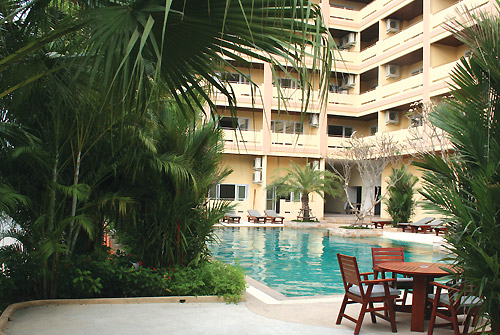 Accommodation
LHC offers deluxe studios and one bedroom suites. All rooms have fully fitted kitchens, high ceilings and double glazed windows. All units overlook the swimming pool and sunset views towards the ocean and Wongamat Beach.
The luxurious one bedroom suite is a corner unit offering double balconies from the living area and the bedroom. The separate bedroom has an en-suite bathroom with bath and shower facilities.
Deluxe Suites (4 Units)
1 Bedroom (1 Unit)
Dining
View Talay Residence 6 offers casual outdoor, poolside dining as well as a stylish and contemporary, fully air conditioned restaurant offering both European and Thai cuisine.
Nearby, there is an extensive range of Pattaya's finest local seafood restaurants, as well as varied culinary delights from around the world.
Facilities
View Talay Residence 6 offers many outstanding facilities including:
Large Swimming Pool
Fully Equipped Gymnasium
Reception Area
Indoor Restaurant
Pool Bar/Restaurant
Off Street Parking
24 Hour Security
Door Keycard System
Room Service
Local Attractions
Pattaya offers a huge range of various attractions, below is a list of things to do and see:
The Million Years Stone Park And Pattaya Crocodile Farm:
Beautifully landscaped grounds which include rock gardens, plant fossils over a million years old, 200 year old Thai style bonsai trees, and a collection of rare albino bears, elephants and horses, and crocodiles. Animal performances and crocodile round-ups take place every day.
Elephant Village:
The national symbol of Thailand, these amazing animals have been part of Thai culture for centuries. Demonstrations of training methods and ancient ceremonial re-enactments plus entertaining performances and wild elephant round-ups daily between 2:30 and 4:00.
Pattaya Park Beach Resort and Amusement Park:
A large resort hotel located in Jomtien with a secluded beach area. A large tower 240 meters high contains three revolving restaurants on different floors which give magnificent views of the area. The "cable jump" is an adrenaline pumping 170 metre high slide line ride. Secondary thrill seekers take the cable car ride!
Siriporn Orchid Farm:
Orchid lovers will love the farm which has a wide range of orchids such as catteleyas, vandas, daedrovium, escosanda and pompadours. Visitors can also buy cut flowers or plants.
Underwater World Pattaya:
The largest and most modern ocean aquarium in Asia. Walk through an undersea world in the 100-metre-long, 6.4-centimeter-thick Plexiglas tunnel and view a unique underwater world filled with dozens of marine species. Discover more than 4,000 marine animals, in the aquarium.
Ripley's Believe it or not Museum:
This famous museum offers over 250 unique objects. Individually themed galleries feature hundreds of unbelievable and weird exhibits like a mask made from human skin and an African Voodoo doll.
Golf Courses:
Pattaya's best kept secret is undoubtedly the quality and value of its Golf Courses. There are many championship standard courses designed by the very best golf architects and designers. Clubhouse facilities are excellent with everything you might need and more including swimming pools, massage facilities, great restaurants and superb shower and locker rooms.
Transportation
Pattaya is 190 kilometers from central Bangkok but with the opening of the city's Suvarnabhumi International airport to the south east, the driving time to Pattaya is just over an hour from the airport. Getting to Pattaya is very easy and there are various transport options as follows: Buses depart from Ekamai (Eastern) Bus Terminal in Bangkok, which is located just outside the BTS station of the same name. Services start early in the morning and run until 23.00. The fare is about 100 baht and buses are all air-conditioned and comfortable enough for the two and a half hour journey. Alternatively, take a taxi minibus from Bangkok, which departs from the Victory Monument area and leaves once the minibus is full; there is typically at least one departure per hour. Taxi mini buses are slightly more expensive than buses, but are more comfortable.
By Car:
From Bangkok, use Rama 9 Road and head to Bangkok – Chonburi (Motorway) 7. Drive approximately 1.5 – 2 hours. At the Outer Ring Road, turn right to Highway 3 (Sukhumvit Road). Drive to Pattaya Junction and turn right into North Pattaya Road. Drive to the Dolphin Traffic Circle and turn right at the roundabout. Drive approximately 800m and turn left into Naklur Soi 18. Drive down the street for another 500m and you will find View Talay Residence 6 on your right, opposite Centara Grand Mirage located on Wong Amat Beach