A holiday at Twin Peaks reveals all the attractions of Chiang Mai, plus the surrounding mountainous landscape. The north of Thailand is a cool place to visit, both in terms of climate and as a measure of its popular acclaim.
A city sanctuary near the sprawling Night Bazaar, Twin Peaks offers guests a swimming pool, a fitness centre, and the opportunity to explore near and far.
The well-restored walled city remains environmentally aware and internationally-regarded, having grown from humble beginnings as a stopover on an ancient trading route.
Today it offers contemporary world culture, access to splendid temples and neighbouring hill tribes, and a glimpse of Thailand's past. As well as excursions and tours, shopping for antiques and souvenir crafts is a highlight for many.
The annual Chiang Mai Flower Festival and Songkran, the Thai New Year water festival, attract large numbers of visitors.
Please note that the chosen destination is a condominium complex, Club Hospitality is on site from 9am 5pm. Arrival time must be advised prior to check in to ensure staff are available to check you in. Late arrival should be advised well in advance.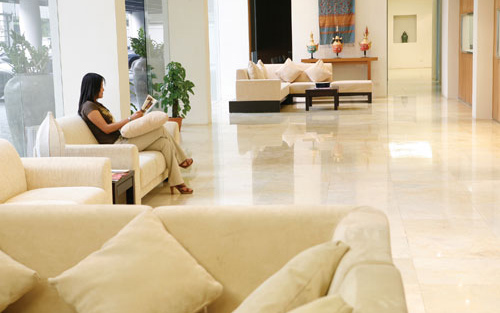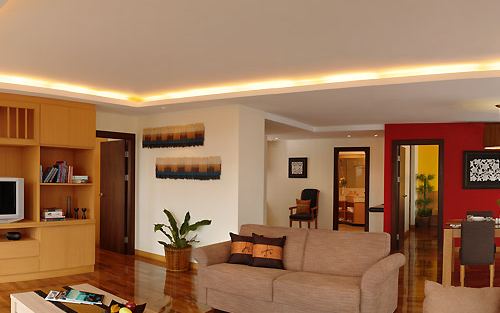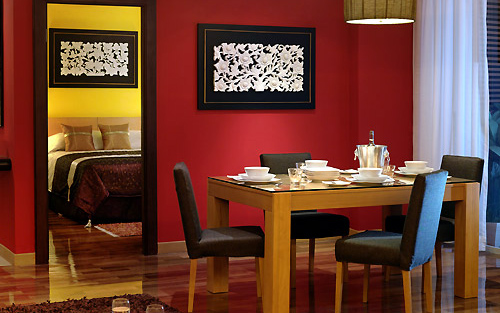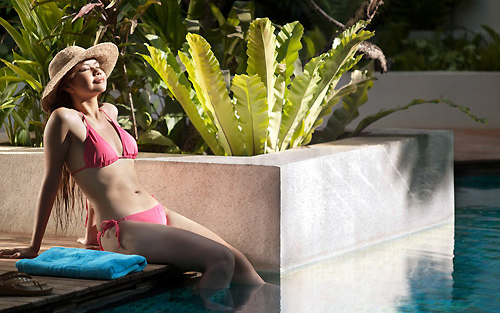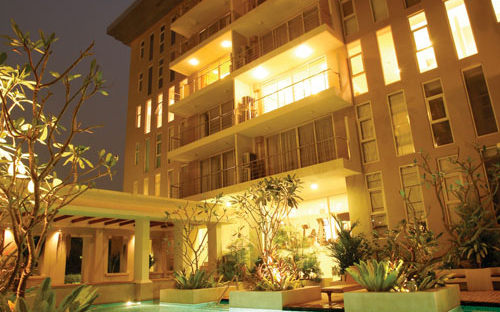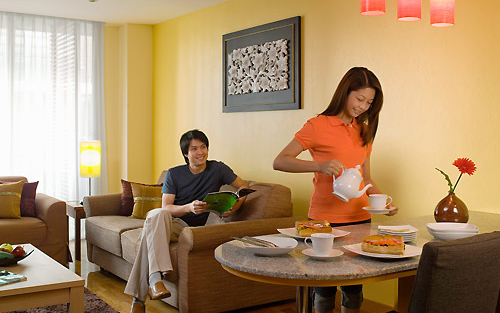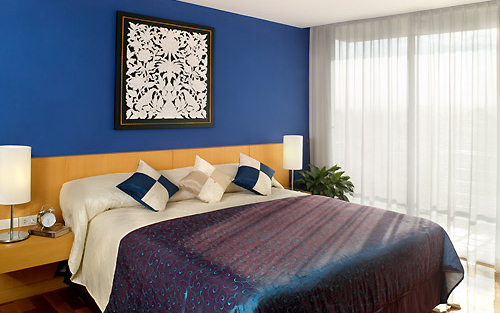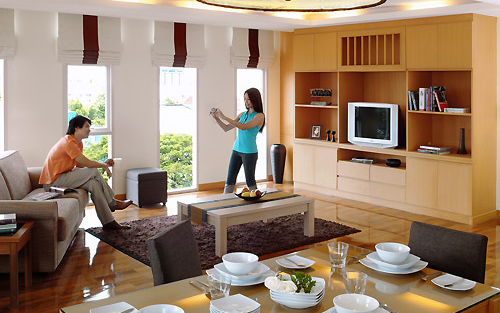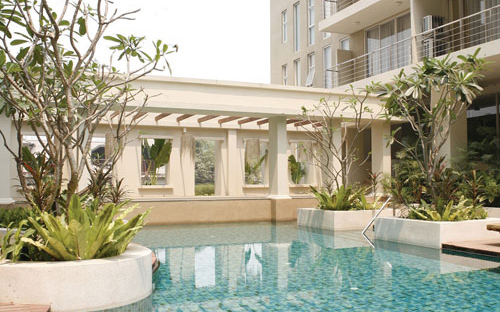 Accommodation
We offers one and two bedroom units, complete with kitchen and dining facilities.
ONE-BEDROOM SUITE (3 Units)
One Bedroom
One Bathroom
Living Area
Dining Area
Kitchen
Balcony
Maximum Occupancy – 4 persons
TWO-BEDROOM SUITE (2 Units)
Two Bedrooms
Two Bathrooms
Living Area
Dining Area
Kitchen
Balcony
Maximum Occupancy – 6 persons
Dining
Nearby to Twin Peaks there are numerous food stalls serving noodles, curries, seafood and specialty dishes located within the old city walls. International and Thai food buffets are available at local restaurants.
Northerners like their food with a bitter edge and a sharp tang – not sharing the sweet tooth of central Thais. Acacia leaf, sawtooth coriander, and eggplants for example, all appear in kaeng khae soup, while tamarind juice and pickled bamboo provide a mouth-watering sourness to dishes like kaeng ho. Uniquely northern is sai ua; a tangy fried sausage of pork, lime peel, lemongrass, shallots, garlic and chilies stuffed into pork intestine.
Since the north was home to the country's first city-states, it became an early commercial and cultural hub for Yunnan, Myanmar and Laos. As in both Laos and northeastern Thailand, sticky rice is preferred – eaten with the hands.
With the influences of Yunnan, Myanmar and the Shan, Chiang Mai boasts the country's best noodles. Try khao sawy – flat egg noodles in a thin but delicious chicken curry with pickled cabbage and one of the region's famous chili sauces on the side.
Most visitors to Chiang Mai enjoy at least one kahn toke style dinner, where diners sit on the floor around a low table in traditional style and serve themselves from several dishes.
Facilities
Apart from enjoying luxurious accommodation, Laguna Holiday Club members can also enjoy modern facilities at the Twin Peaks Residence:
Swimming pooly
Nearby International-standard golf coursesy
Beauty Salony
Coffee Shopy
Convenience Storey
Covered Parkingy
Elevatory
Fitness Centrey
Garden Areay
Internet Servicey
Jacuzziy
Laundryy
Saunay
Reception Areay
24 Hour Security
Local Attractions
Chiang Mai, a city rich in culture and history. It is steep with seven hundred years worth of fascinating history with distinct culture, arts, festivals, and traditions. At the same time, Chiang Mai is an exciting mix of local, ethnic and expatriate communities from all over the world. A modern and cosmopolitan city that has impressively retained its traditional old charm. Local attractions include:
National Parks
Over 300 Temples
Museums Historic Monuments
Chiang Mai Zoo
Waterfalls
Old City
Cookery Courses
Go-karting
Golf
Elephant Riding
Hot Springs
Night Bazaar
Shopping Complexes
International-Standard Hospitals
Transportation
Visitors will find a host of convenient transfer options for getting around Chiang Mai.
If you hire a car or motorbike make sure it is insured. A motorbike can be hired for as little as 150 baht per day and a car for around 800 baht a day. If you do not have an international driving license, check that your country's license is valid in Thailand. Remember that in Thailand people (usually) drive on the left side of the road.
Also always negotiate your fare before you get into a tuk tuk or a Chiang Mai red mini-taxi (songtaew), the two most common vehicles plying the city's streets. Songtaew should cost a standard fee of 12 baht per journey anywhere in the city in the day time.
By Car from Bangkok:
Take Highway No.1 (Phahonyothin Road) and turn to Highway No.32 (Asia Highway) passing Ayutthaya, Angthong, Nakhon Sawan, then by Highway No. 11, from Tak, Lampang, Lamphun to Chiang Mai: a distance of 696 kilometres or 9 - 10 hours.
By Rail:
Express and rapid trains leave for Chiang Mai from Hualamphong Station, Bangkok, several times daily and the trip takes about 12 - 15 hours. It is recommended to reserve seats in advance, especially for sleepers.
By Air:
Most domestic standard and low-cost airlines, as well as a few international carriers, operate several daily flights between Bangkok and Chiang Mai. A one-way flight takes about one hour.
By Bus:
Several ordinary and air-conditioned buses leave daily from Bangkok Bus Terminal (Jatujak) and it takes about 10 hours. There are also private buses which can be booked at the Bangkok Bus Terminal, the Bus Company or any licensed travel agent.