HOMM Suites Laguna is centrally located amid the tropical surrounds of Laguna Phuket overlooking the Golf Club's scenic fairways and lagoon.
The property features 79 spacious suites available in three room types ranging in size from 65-113 square metres. All suites feature separate living and dining areas, convenient kitchens and luxurious furnishings.
Resort amenities, available to only Club members and guests, include a free-form swimming pool with waterslide, pool bar, restaurant, kid's club, games room and internet access in every suite plus free wireless connection in the lobby area.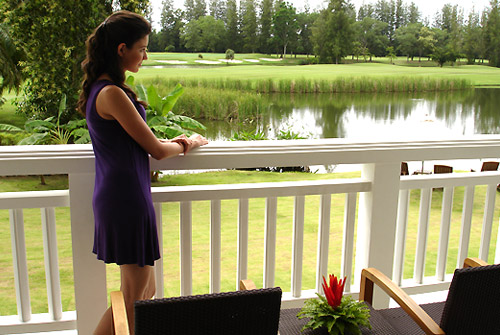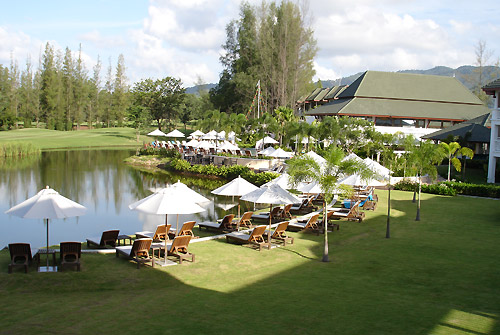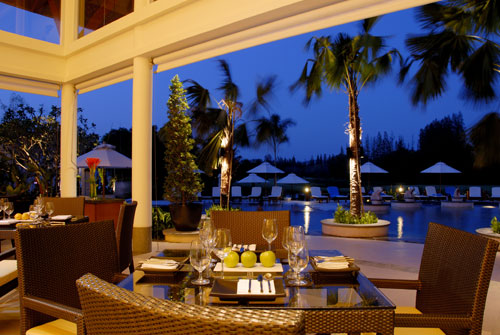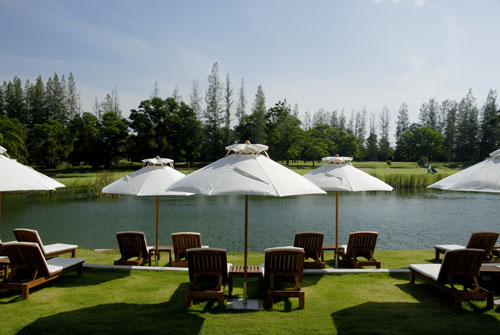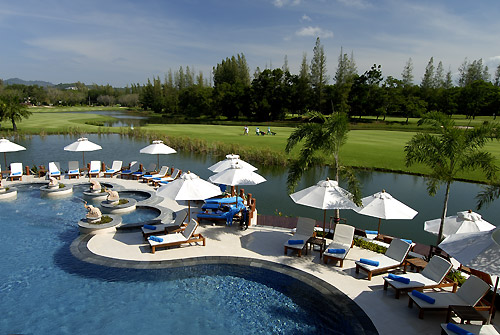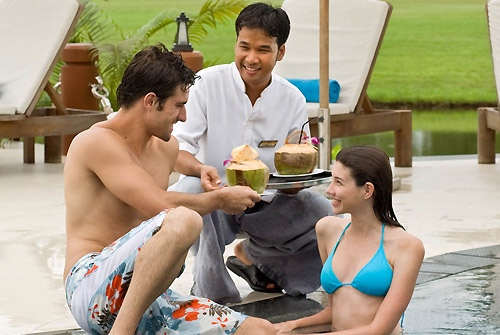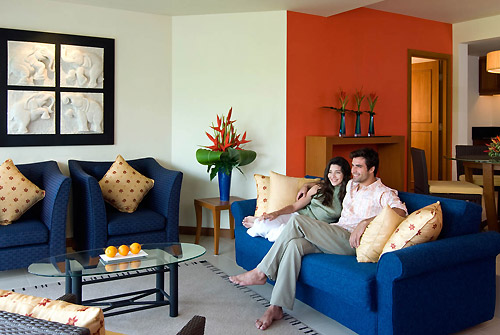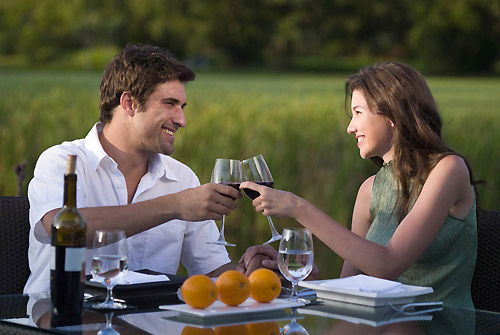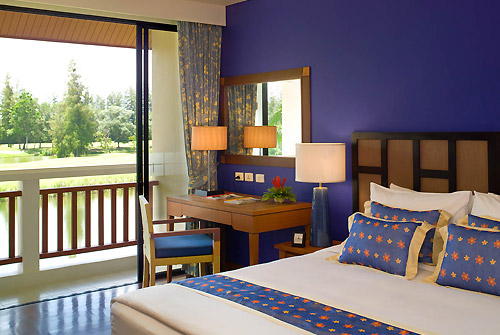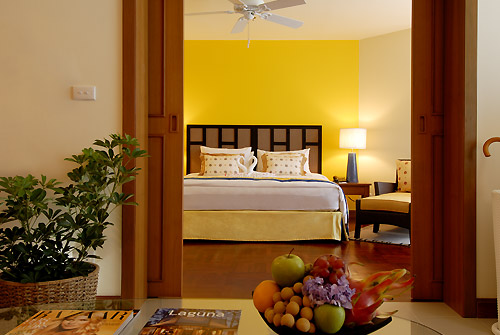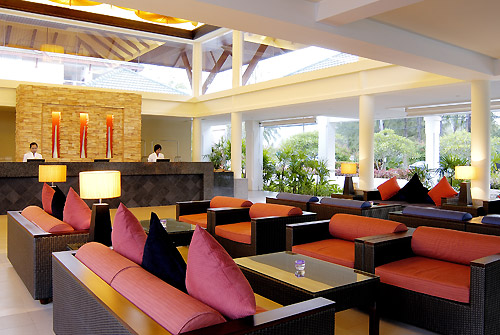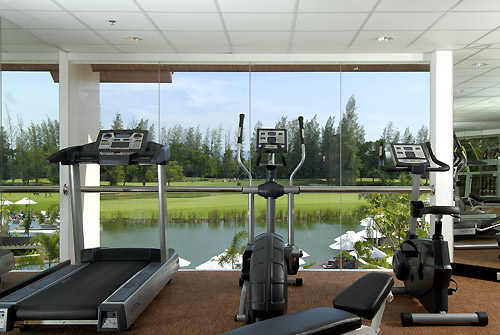 Accommodation
Two-Bedroom Suite (22 Units)
Two Bedrooms
Two Bathrooms
Living Area
Dining Area
Kitchen
Balcony
Maximum Occupancy – 6 persons
One-Bedroom Suite (38 Units)
One Bedroom
One Bathroom
Living Area
Dining Area
Kitchen
Balcony
Maximum Occupancy – 4 persons
Studio (19 Units)
One Bedroom/Living Area
One Bathroom
Dining Area
Kitchen
Balcony
Maximum Occupancy – 4 persons
Dining
Seedlings Phuket restaurant is located in the heart of Laguna Phuket at HOMM Suites Laguna. The social enterprise restaurant is developed and managed by Laguna Resorts & Hotels PLC. With the aim to provide training and job opportunities for disadvantaged local youths, giving them the necessary life skills to forge successful careers in hospitality. Seedlings serves as a launching platform for local youth development in collaboration with non-government, not-for-profit organisations, providing invaluable vocational skills and experience.
The restaurant concept is to create the unique destination dining experience of Phuket, offering authentic Phuketian cuisine which rarely find in any other hotels. The restaurant will be operated by our seedlings team members, after they have been trained both in kitchen and service ethos. The key words of its restaurant would be Phuket Local/ Fun/ Easy/ Relax/ Worth-valued
Culinary:
The menu will be incorporated with local market in order to source the most freshness seasonal ingredients and introduce the indigenous flavors of real Phuket life.
Breakfast:
Buffet will be consisted of 40% international selection with 60% local choices.
Lunch and Dinner:
A la carte and will use the same menu with adding special if any on a daily basis.
Beverage:
Having the local touch with some creative cocktail you find in the local market, wine selling is focusing on the good value wine selections
Operating hours:
Breakfast from 6.30am - 1.30am / Lunch and Dinner from 11.30am - 10.00pm
Seedlings Phuket will be offering a 15% privilege discount for LHC members and the team is looking forward for your continued support and patronage.
Facilities
Laguna Phuket guests have access to an abundant variety of recreation facilities. You are invited to wine and dine at any of the restaurants and bars within the six Laguna Phuket hotels and charge bills back to your hotel room from any of the outlets.
Free Wi-Fi Hot Spots are available at Canal Village shopping centre (Village Bakery).
Free shuttle bus and ferry services make getting around Laguna Phuket easy. Regular shuttle services operate between the hotels, golf club and Canal Village shopping centre. Buses run regularly around the resort from 7am to midnight. Ferries operate every 20 minutes from 7am to 9pm weather permitting.
Facilities include:
Golf
Laguna Phuket's 18-hole golf course offers Phuket's most comprehensive facilities to challenge golfers of all abilities. This par 71 course boasts a driving range, putting greens and chipping areas. Professional golf instruction is also available. Tel: +66 (0)76 324 350; Fax: +66 (0)76 324 351
Tours and Day Trips
Laguna Travel & Tours provides tour booking services at each hotel, offering only the best quality tours and day trips.
Tel: +66 (0)76 324 453-7 ext. 209, 229; Fax: +66 (0)76 324 066
Laguna Ferry Tour
Learn about Laguna's history and development and enjoy the resort's idyllic beauty on this informative and relaxing one-hour lagoon tour. There is no charge for the tour and reservations can be made at your hotel tour desk.
Shopping
Located within Laguna Phuket, Canal Village Laguna Shopping offers Jim Thompson silks, traditional arts and crafts, boutiques, photo developing, currency exchange, ATM, mini mart, restaurants, cafe and bakery. Open daily.
Tel: +66 (0)76 324 453-7 Fax: +66 (0)76 324 066
Luxury Spas
Indulge yourself at any of the five luxurious spas located within Laguna Phuket. Massage and body treatment options range from ancient Eastern healing and relaxation techniques to European rejuvenation and relaxation therapies.
Banyan Tree Spa Phuket
Tel: +66 (0)76 324 374 ext. 8950, 8956; Fax: +66 (0)76 271 463
Angsana Spa, Sheraton Grande Laguna Phuket
Tel: +66 (0)76 324 101 ext. 8606, 8640; Fax: +66 (0)76 324 368
Angsana Spa, Dusit Laguna Resort
Tel: +66 (0)76 324 320 ext 7641, 7642; Fax: +66 (0)76 271 002
Angsana Spa, Laguna Beach Resort
Tel: +66 (0)76 325 405-6; Fax: +66 (0)76 325 407
Angsana Spa, Allamanda Laguna Phuket
Tel: +66 (0)76 324 359 ext. 1001, 1002; Fax: +66 (0)76 325 764
Quest – Corporate Training
Quest Laguna Phuket Adventure is a corporate training centre which provides adventure activities and teambuilding events for meeting and incentive groups.
Tel: +66 (0)76 324 062-3; Fax: +66 (0)76 324 058
Quest – Fun Adventure
Quest offers recreational programs for holiday guests including rock climbing, plus high rope and low rope challenge courses.
Tel: +66 (0)76 324 062-3; Fax: +66 (0)76 324 058
Children's Facilities
Allamanda Laguna Phuket, Dusit Laguna Resort, Laguna Beach Resort and Sheraton Grande Laguna Phuket all have supervised Kids Clubs within their hotels. However, if your children are looking for a little more excitement outside the hotel, Camp Laguna offers daily adventure activities and supervised play for children aged 9-14 at the Quest Adventure centre.
Tel: +66 (0)76 324 062-3; Fax: +66 (0)76 324 058
Medical Clinic
Bangkok Phuket Hospital operates a central medical clinic located at Canal Village shopping centre. The medical clinic is open daily from 9am to 9pm and there is a doctor on duty from 10.30am to 4.30pm .
Tel: +66 (0)76 325 442
Exclusive Residences
Laguna Property Sales offers Laguna Townhomes (two-storey duplexes, located along the Laguna golf course) and Laguna Residences (land and villa packages). For more information and site inspections please call or visit the Laguna Property Sales Office at Canal Village shopping centre.
Tel: +66 (0)76 324 366; Fax: +66 (0)76 324 065
Hotel Day Pass Policy
Access to each hotel's pool area, recreation and sporting facilities, and beach area is subject to availability and the purchase of a Hotel Day Pass at participating hotels.
Local Attractions
While mainly renowned for its pristine beaches and turquoise waters, Phuket offers so much more. As it is, there is so much to see besides the sea; delicious seafood and Sino-Portuguese architecture and more define Phuket's southern charm. Over three million visitors come to enjoy the island each year and every holiday activity and amenity you could possibly desire is here.
The best time to visit Phuket is from November to May when the water is crystal clear and excellent for snorkeling and diving. Culturally, Phuket is dominated by the Chinese heritage that developed during the island's tin mining era, and there is a strong Buddhist influence throughout the province.
Activities in and around Phuket
Phi Phi Islands
A group of islands 40 kilometres southeast of Phuket justifiably famous, with spectacular rock walls rising from crystal clear seas and stunning beaches and coves.
Island Day Trips
Most of the beautiful Andaman Sea 'postcard' vistas are taken on the small, sometimes uninhabited islands surrounding Phuket. The islands of Koh Racha and Koh Kai Nok offer great snorkelling. If you want to avoid crowded tour groups, private snorkeling trips by speedboat to these islands are available.
Learn to Dive
The waters surrounding Phuket are amongst the clearest, warmest and calmest in the world with a wonderland of tropical coral reefs below the surface. Add world-class scuba instruction at reasonable prices and you have a great place to learn to dive.
Dive the Similan Islands
The Similan Islands offer the unique chance of diving with whale sharks. Manta rays are also common, the coral exceptionally varied and the water incredibly clear and calm. This island group is ranked one of the top 10 diving destinations in the world.
Phang Nga Bay
A trip to Phang Nga Bay, with its mystic rock formations towering vertically out of the sea, is the one big 'must see' during a visit to Phuket.
Koh Pannyi 'Sea Gypsy' Village
Perched on stilts above the sea, Koh Pannyi is included in most tours to Phang Nga's James Bond Island. At lunchtime hundreds of tourists gather here to eat and shop.
Sea Canoeing
There's no better way to appreciate the limestone karsts, caves and hidden lagoons of Phang Nga Bay than by paddling around and through them in sea canoes.
Hongs by Starlight
This is a unique way to explore the 'hongs' and caves of Phang Nga Bay, on a late afternoon/evening canoe trip. It's so special it has been dubbed "a spiritual experience rather than a tour".
Whitewater Rafting
Experience the exhilaration of whitewater rafting on an adventurous day trip in the beautiful, natural environment of Phang Nga province.
Game Fishing
The waters off Phuket offer fantastic game fishing with a variety of good game fish including sailfish, wahoo, barracuda, tuna, marlin and bottom fish.
Elephant Trekking and Safari Adventures
Elephant trekking provides the opportunity to get up close and personal with these magnificent beasts and their natural jungle habitat. A safari tour offers a glimpse of typical rural life including elephants, jungle treks, monkeys, canoeing, rubber plantations, water buffalo cart rides and Thai cooking demonstrations.
Safari Tour by Quad-Bike
A two-hour off road journey by Quad-Bike exploring the countryside along nature trails, taking you through rubber and pineapple plantations, palm gardens and mangrove forests to an unspoiled beach.
Horseback Riding
Whether you are a novice or an experienced rider, you will have great fun following trails that pass grassland, golf courses, groves of conifers and white sandy beaches. Imagine the thrill of cantering through the surf. Trained guides will accompany you.
Phuket FantaSea
A unique cultural theme park showcasing Thailand 's exotic roots with a fusion of ancient Thai traditions and cutting-edge technology, circus acts and pyrotechnic displays. You can choose show only or show with dinner at the Royal Feast Buffet.
City Cultural Tour
Visit Sino-Portuguese mansions, Buddhist and Chinese temples including Phuket's most famous temple, Wat Chalong, spectacular view points, rubber plantations and a working farm to experience typical rural life.
Transportation
Air
Phuket International Airport receives flights from all around Asia, Australia and Europe and flights from Bangkok take a little over an hour. It is a good idea to book your tickets to Phuket early, especially during the November-May high season. When you arrive, our Laguna Phuket Hospitality Centre is located in the Arrivals Hall of the Phuket airport to greet and assist Laguna's guests. The resort is only a 20-minute drive from Phuket International Airport.
Sea
There are no regular ferry services to Phuket from other countries. If you come from abroad by yacht, you must clear Immigration and Customs located at Chalong Bay, on the southern end of Phuket.
Road
Phuket is 885km south of Bangkok and connected to the mainland by a 1200m causeway. Both government-operated buses and private air-conditioned tour coaches regularly make the 14-hour journey between Phuket and Bangkok. Phuket bound buses depart from Bangkok's Southern Bus Terminal.
Rail
There is no rail service to Phuket itself. The night train from Bangkok (Hua Lumphong Railway Station) to Surat Thani is a long but scenic journey. At Surat Thani you must transfer to a bus to reach Phuket.
Island Transport
Public Transport
From the airport, 'limousines' to Phuket Town or to one of the west coast beaches cost around 400 Baht. The minibus service is about 80 Baht, which can be much slower. There are also the ubiquitous tuk-tuks or open taxis. If you want a tuk-tuk to yourself, expect to pay around 300-1,000 Baht, depending on where you are going. Otherwise, if the vehicle picks up more people along the way, the fare should be somewhere around 20 or 40 Baht.
The route buses, or songthaews, are converted trucks with benches serving as seats. They work regular routes and the destinations are clearly marked in both English and Thai. Fares cost around 20-40 Baht per passenger. Motorcycle taxis are for the stouter of heart, and the fares are to some extent negotiable. You can recognise them by the numbered vests on the drivers.
Car Rentals
You can hire vehicles by the day or by the week. Make sure that insurance cover is offered as the driver is liable for all damage costs in the event of an accident or otherwise.
Ferries
Regular ferry services run between Phuket and the spectacular Phi Phi islands a couple of hours to the east. Tour boats also offer daytrips to the Similan Islands, about 50 miles to the northwest, which are famed for the quality of their diving.
Boat Rentals
You can rent everything from a traditional wooden 'longtail' boat (with driver) to a 30-knot speedboat which will take you to the Similan Islands for diving or snorkelling and back within a day. This is one way to see the Phuket coast from the sea or to visit neighbouring islands. Other ways involve chartering a sailing yacht or booking a place on a live-aboard diveboat.